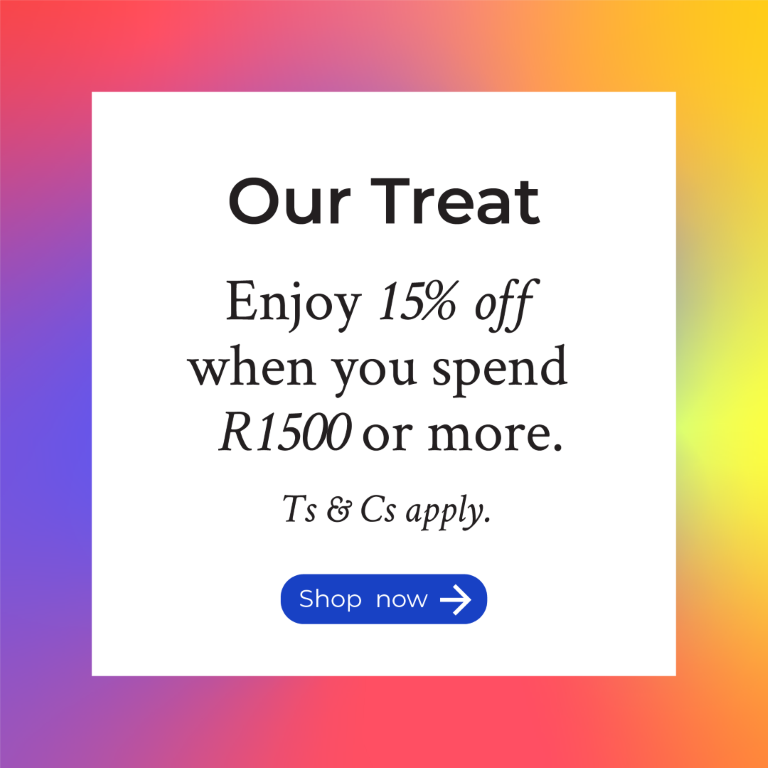 Why shop online at ARC?
15% off when you spend R1500 or more
Get 10% cashback on your first purchase with your Clicks Clubcard, and 6% off thereafter.
Receive complimentary gift wrapping on all orders, and delivery is on us.
ARC News
Store launches, newness and more. There is always so much to look forward to.
Just Landed
Discover our latest brands. 95+ and counting...
Welcome to ARC
ARC was founded in 2020 with a rebellious spirit, born from the belief that the world would be a more beautiful place if we embraced uniqueness and celebrated individuality.
ARC is more than just South Africa's first beauty destination, it's also a one-of-a-kind world of discovery made up of the most-loved local and international brands and a wide, but carefully considered, selection of luxury products across all your self-care needs; skincare, makeup, fragrance, body, men's grooming, and of course accessories. We're a go-to gift shop too; you'll be able to find the latest limited-edition collectibles, exclusive releases and all your favourites in mini, travel-friendly sizes.
We've made online shopping easy with several safe payment options like Credit and Debit Card, Snapscan, Zapper and we offer free shipping on all baskets over R450.
Have a question about a product, order or want to let us know how we're doing? Our really friendly team of Architects are on standby to help. We're here to reflect our customer's wants and needs when it comes to your very personal and unique self-care routine and the countless ways you'll want to express yourself.
Read more about us here.